Electrical round and square downspout elbow machine
Standard Elbow machine designed to produce square and round elbows from the seamless or welded ducts.
Standard downspout machine size range (standard set of dies): rectangle 2x3 3x4, round 2 in. 3 in. 4in.
Materials: machine operates with pipes made of aluminum, copper, galvanized steel, PPGI.
Final product widely used in downspout and HVAC systems.
Productive capacity depends on size of the pipe and varies in range of 2 to 6 pc per minute.
Model: LEL
Motor: 1.5 HP, 110VAC
Size: 35 x 20 x 24 in. high
Weight: 575 lbs.
Maximum Gauge: .024 alum., 26 ga. steel
Speed: 10 sec. for 75 degree elbow
Operation: Automatic or Manual
Front Mounted Crimper
Reverse Switch
Drive: Direct drive double cam
Dies available
Rectangle: 2x3 3x4
Round: 2 in. 3 in. 4in.
Assembled in US.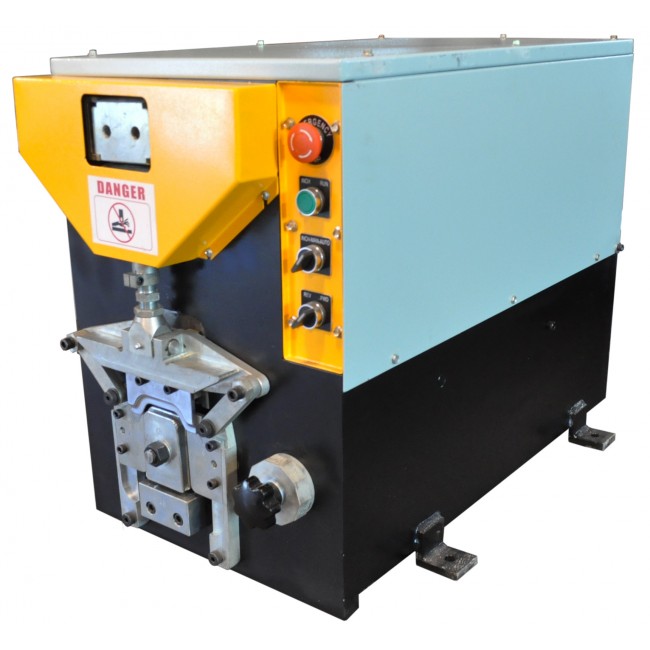 Reviews
average product rating
There are no reviews for this product. Be the first to leave your review.